Double knockout tournament at the very end of the year. 
Seeds. The seeds were kept apart for the first round.
1. Pressure, 2. MiniMorgue 3. Tempest 4. WSC
Chaos V Duckbil V Wheely Small Cheese V Plunderbird
[Plunderbird OOTA, DB on back, WSC OOTA]
Pannic Attack V X terminator V Tempest V Pussycat
[PA and XT on back. Judges against Pussycat]
Wild thing V Pressure V Suicidal Tendencies V Blade
[Blade immobilised by ST (tap out). WT over by Pressure. Close judges choose Pressure]
Mini Morgue
V Santax V Scorpion V Cassius
[MM went after Cas. and got them OOTA. Thenput S and S on side]
Semi Finals:
Pressure V Chaos
[6 second OOTA]
Mini Morgue V Tempest
[On back 14 secs. Out at 28 secs.]
Tempest V Chaos
[Tempest easily on top. Lots of rams. But Chaos got killer flip in. OOTA 40 secs. Tempest V pressure now...]
Loosers: Plunderbird V Duckbil V Blade V XT
[Dukcbul and Plunderbird OOTA. Blade on back]
WSC V PA V ScorpionV Santax 
[WSC flips Scoprion out- big flip, the PA over. Santax kept getting under them. Judges for Santax]
ST V Pussycat V Cassius V WildThing
[Pussycat OOTA by Cas. Cas winning but technical failure + smoke. Judges  for WT & ST. ST won]
Loosers rd 2
XT V Santax V ST
[Santax destoryed by ST crusher. XT tap out.]
Loosers rd 3
Pressure V Mini Morgue
[on back 22 secs]
Loosers Round 3.5
Pressure V ST
[Pressure had lots of rams and flips. Pressure got 2 good grabs but not crushes. Judges.]
Loosers Rd 4
Tempest V Pressure
[Close, OOTA at 58]
FINAL: Chaos V Tempest
[27 secs Tempest OOTA. Win to CHAOS]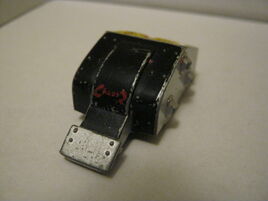 Ad blocker interference detected!
Wikia is a free-to-use site that makes money from advertising. We have a modified experience for viewers using ad blockers

Wikia is not accessible if you've made further modifications. Remove the custom ad blocker rule(s) and the page will load as expected.